local guide : muir beach
In the North Bay, my happy place is a small, sweet cove called Muir Beach. It has everything: easy, free, and abundant parking, restrooms, a dog-friendly beach and trail, and a few fire pits. Muir Beach is a small community of homes on the cliff overlooking the cove and beach. It's about a 15 minute drive from the Highway 1 exit, if there's no traffic- this road is part of the route to many popular North Bay sights such as Muir Woods and Stinson Beach, so on the weekend, definitely expect traffic if you don't head out early.
Just to the south, with a trailhead at the beach parking lot, is a magnificent coastal trail that gets your heart racing with a good steep hill. I love starting my visit to this area by walking up to the summit, with views that never disappoint.
The beach itself is small and calm, and usually has a good amount of happy pups. It's too small for surfing, but I see plenty of people splashing in the shore and body boarding. I even saw a sea lion once doing some sunbathing.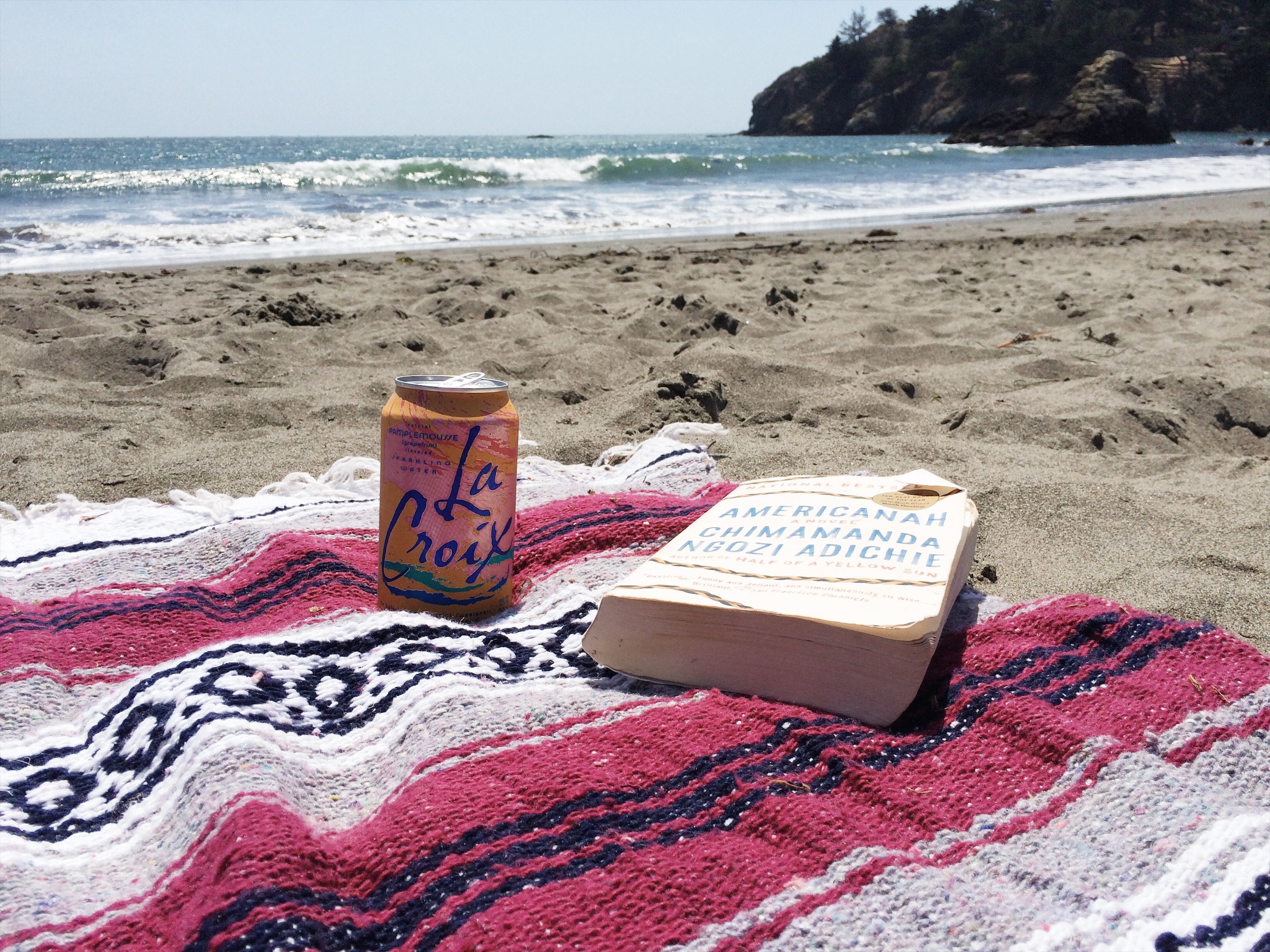 At night, there are several fire pits you can claim and watch a beautiful sunset and roast some treats.
And a serious perk it that it's a stone's throw away from a darling old fashioned Pub, the Pelican Inn. We love coming here after some getting our sand fix to spread our blanket on the grass and drink beers and eat fries. Inside it feels like a different century with its dark and moody atmosphere.

I can't recommend this day trip enough. It offers something for everyone and is truly a gem.