a friendsgiving
This weekend we hosted our first SF "friendsgiving", filled with our closest friends, a potluck of holiday dishes, drinks, and some festive decor. We wanted to keep it as easy as possible, so we kept the meal simple and low key. We wanted to touch on some highlights to help host a stress-free and fun friendsgiving event.
First, the decor. We haven't charged into full blown holiday mode, so I picked up a garland and dried eucalyptus branches from Michael's, lit my favorite pumpkin scented candles from Bath & Body Works, and added a simple linen runner and tea lights from Target.
Second, the food. Sara's hubby brought the big guns with a home-smoked turkey this year, and our friends brought an assortment of classic dishes. We'll be posting holiday recipes for some of these dishes soon! For your Thanksgiving side, check out a homemade cranberry sauce recipe from the Pioneer Woman that we followed and was delicious!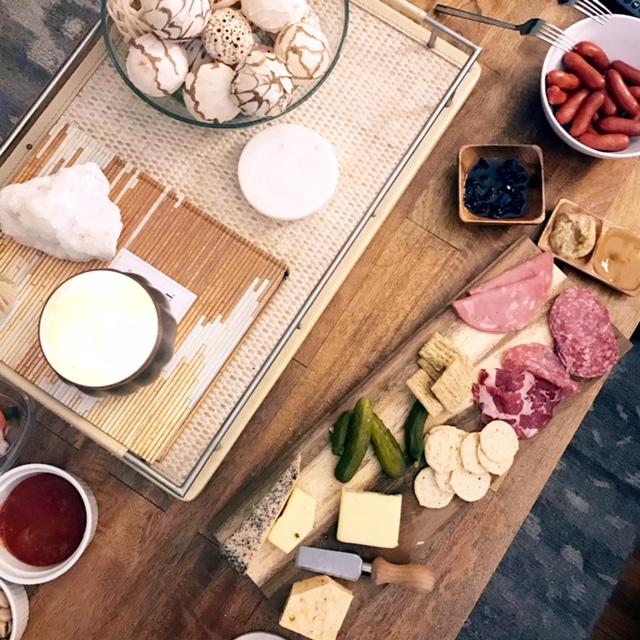 Third, the drink. We hosted this on a Sunday so knew it wasn't going to be an alcohol-focused kind of party. Aside from the usual wine, we opted to mix our own strawberry cocktails. Our favorite drink markers were there to celebrate, too.
Most importantly, the company. I'm always grateful for my friends but loved that the spirit of this holiday is realizing how much we all have to be thankful for.
Happy Thanksgiving to you and yours!