coffee table styling
we try to keep our coffee table organized and with minimal and thoughtful accents. tray {palecek} / "the finer things" book {amazon} / marble coasters {williams-sonoma} / candle {volluspa} / bowl filler {target}
I don't know about you, but our lives at home pretty much revolve around the coffee table. We love to watch Netflix, host wine and cheese nights, sit with our feet up after lighting a fire, work from home, and even eat dinner (don't judge!)... ALL at the coffee table.
There are definitely coffee table essentials that I always have- since our living room is more about function and comfort than being formal and underused, I try to keep the clutter on the table to a minimum. Below are my essentials for a lovely styled coffee table:
Large Tray (so you can easily clear the table and make room, and to be honest, we keep our remotes in here)

Candle and matches (for ambiance and a seasonal scent)

Books or magazines (whatever we're currently reading kept at hand)

Coasters (for the above mentioned wine and cheese nights)

Decorative accents (a bowl with filler year-round, and when we feel fancy we layer in a low-profile bouquet)
Below I curated a gallery of some of my favorite styled coffee tables. For these and more living room inspo, check our our "living room" Pinterest board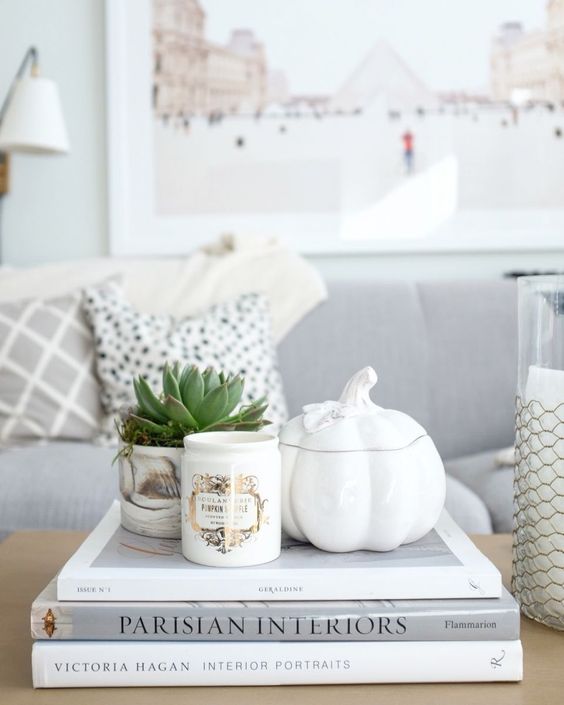 all photos via pinterest
What are your coffee table essentials?